Device Policy is only available for devices in Organizations using Device Plan 3.0 and higher.
Once you created a new Device Policy, you can assign it to any device.
Assign the Device Policy in Bulk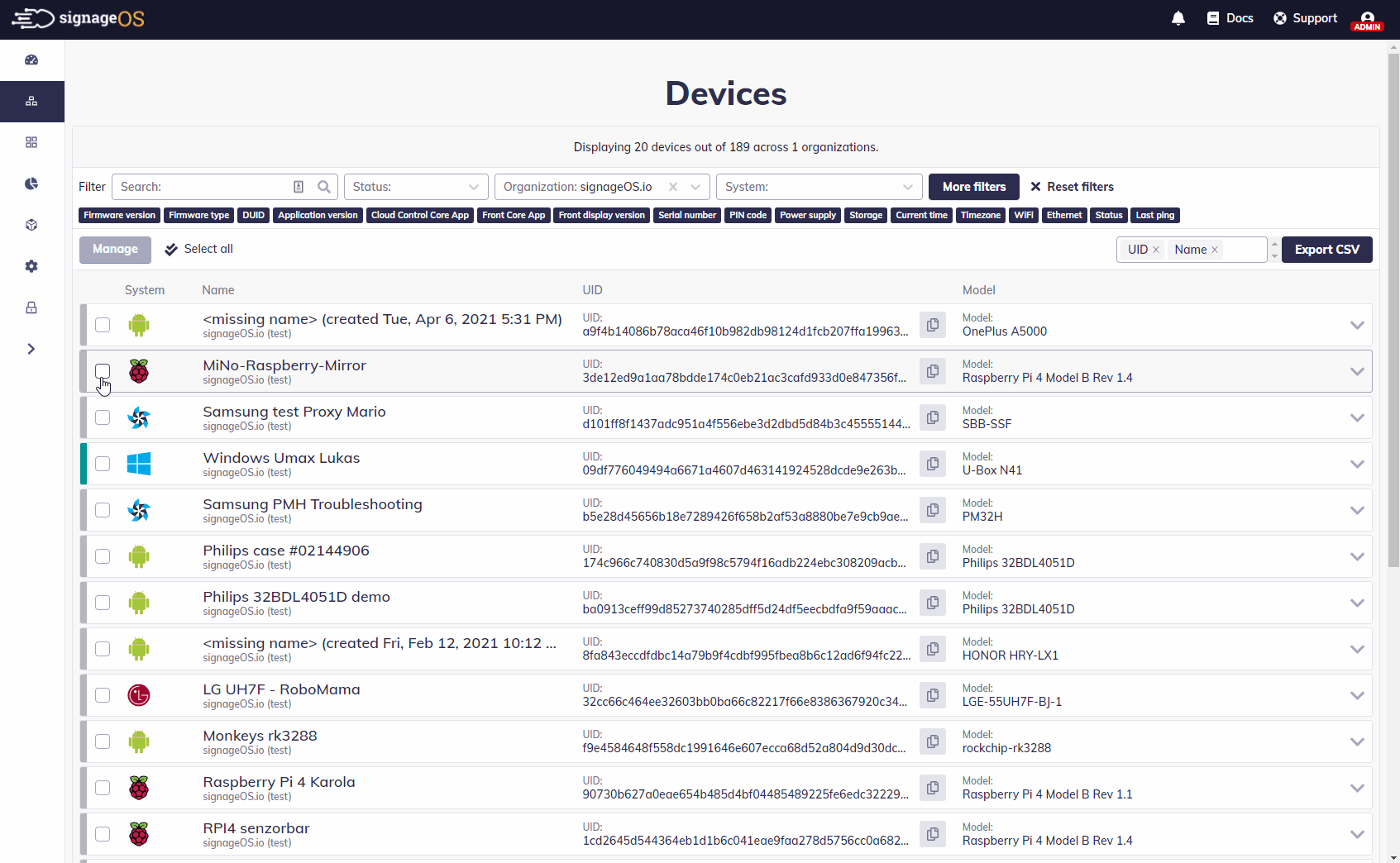 If you want to assign the Device Policy to more devices at once, follow these steps:
Go to Device list
Select devices you want to adjust
Press Manage
Select Device Policy you want to set on these devices
Devices have to be in the same Organization, otherwise you will not be able to assign Device Policy in bulk.
Assign the Device Policy on Device detail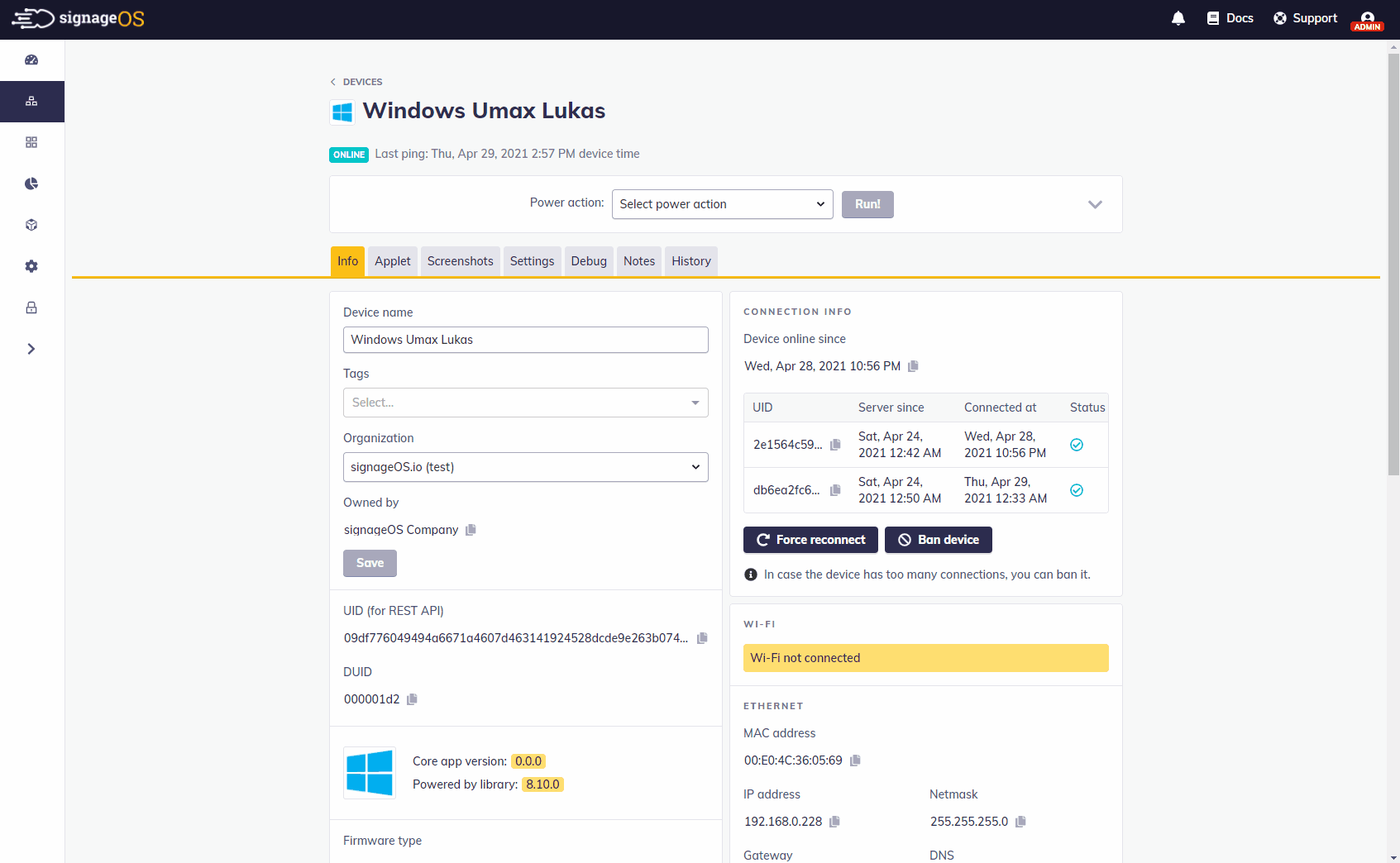 In Box navigate to Device list and select one of the devices. Once you are on device detail:
Go to Settings tab
Select one of the available Device Policies
Click Apply
Settings that are managed and controlled by the applied Device Policy are highlighted and you can no longer adjust them.