This section describes how to provision signageOS Core App on supported devices via cloud-connected signageOS Platform

Platform Provisioning Process via Box
Prerequisites:
1) Install signageOS Core App on the device
The installation process differs from device to device, so we prepared a detailed step-by-step guide for each device. Follow the steps for devices of your choice.
2) Register device
Now your device should have the Verification code generated and visible on the screen.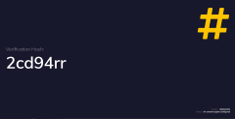 Log in into your account at signageOS Box and navigate to Devices -> Add device
Fill in the Add New Device form (paste the verification hash from the device screen)

Click on the "Verify & Add new device" button
The device is verified, you can check it in the Devices section