Device Policy is only available for devices in Organizations which use Device Plan 3.0 and higher.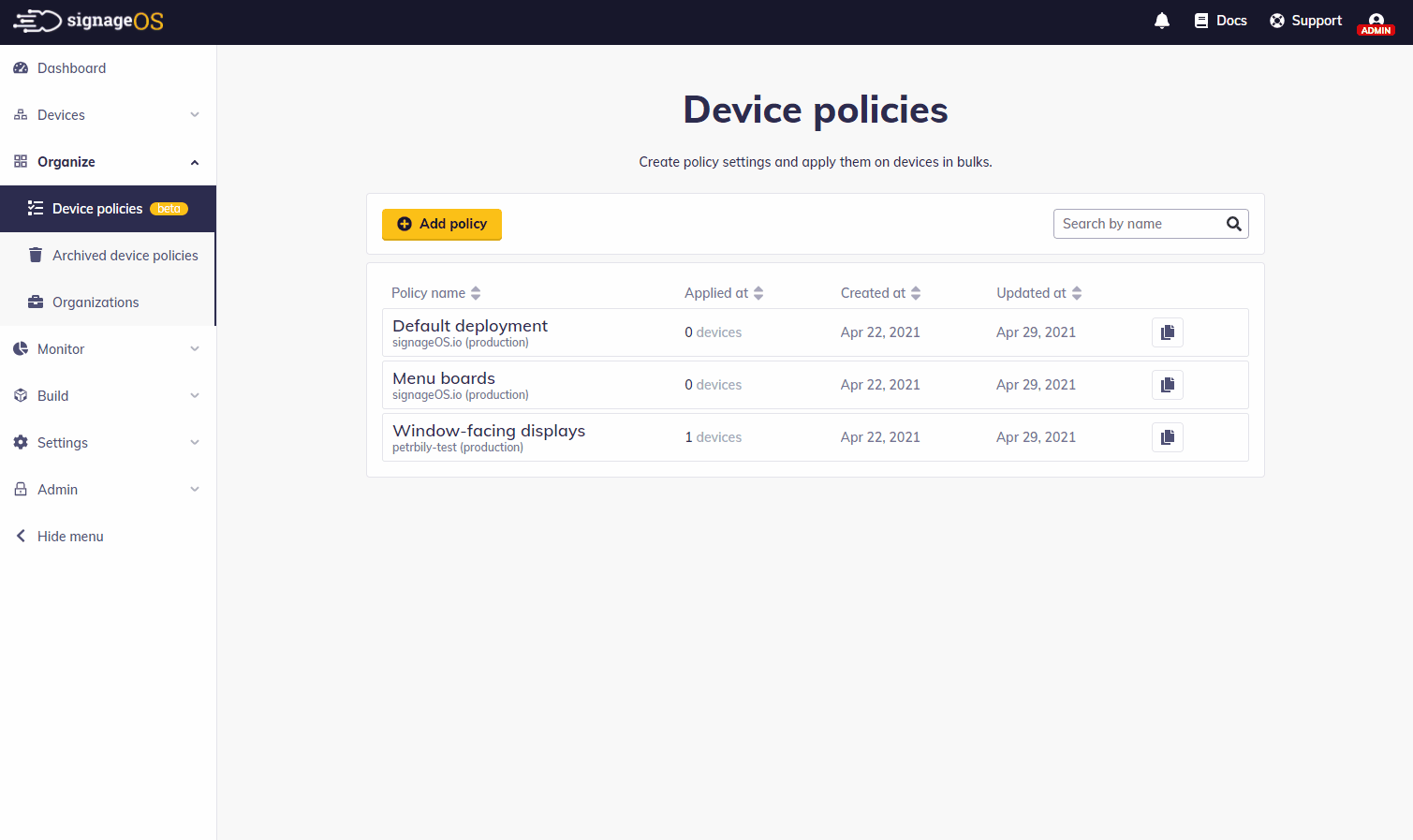 Adding new Policy
In Box navigate to Organize -> Device Policy and click Add Policy.
Fill in a Device Policy name
Select Organization under which you want use this policy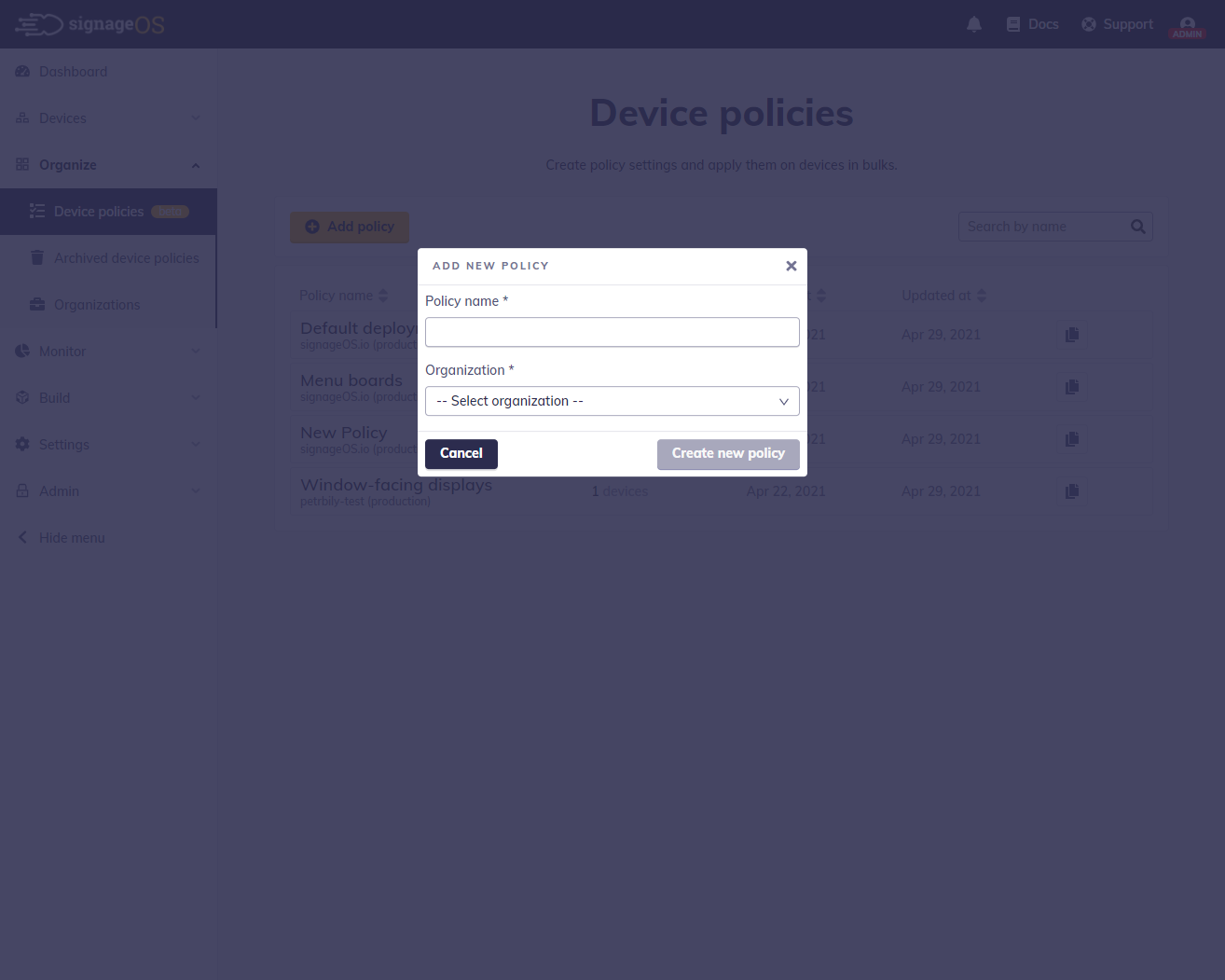 Device Policy is limited to a single Organization and cannot be moved or transferred to another Organization.
Device Universal Policies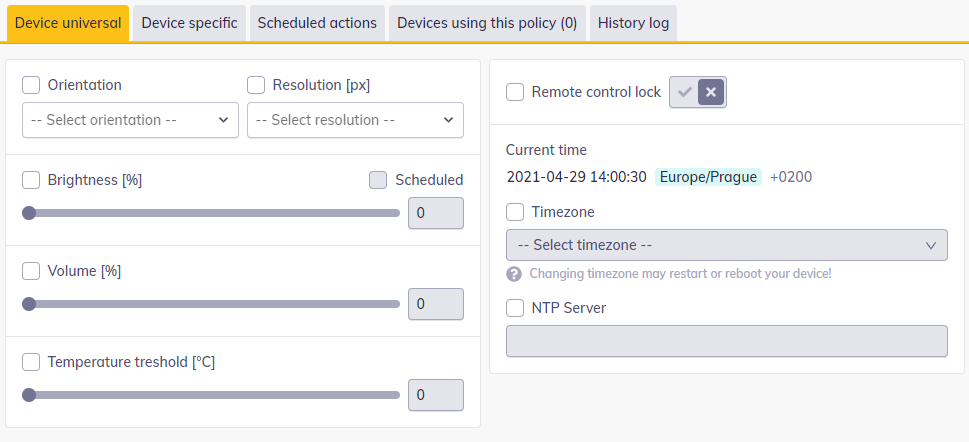 Set of policies that are available across all devices and do not require any device-specific options.
Orientation
Resolution
Brightness & Brightness schedule
Volume
Temperature threshold
Remote control lock
Timezone and NTP
Scheduled Actions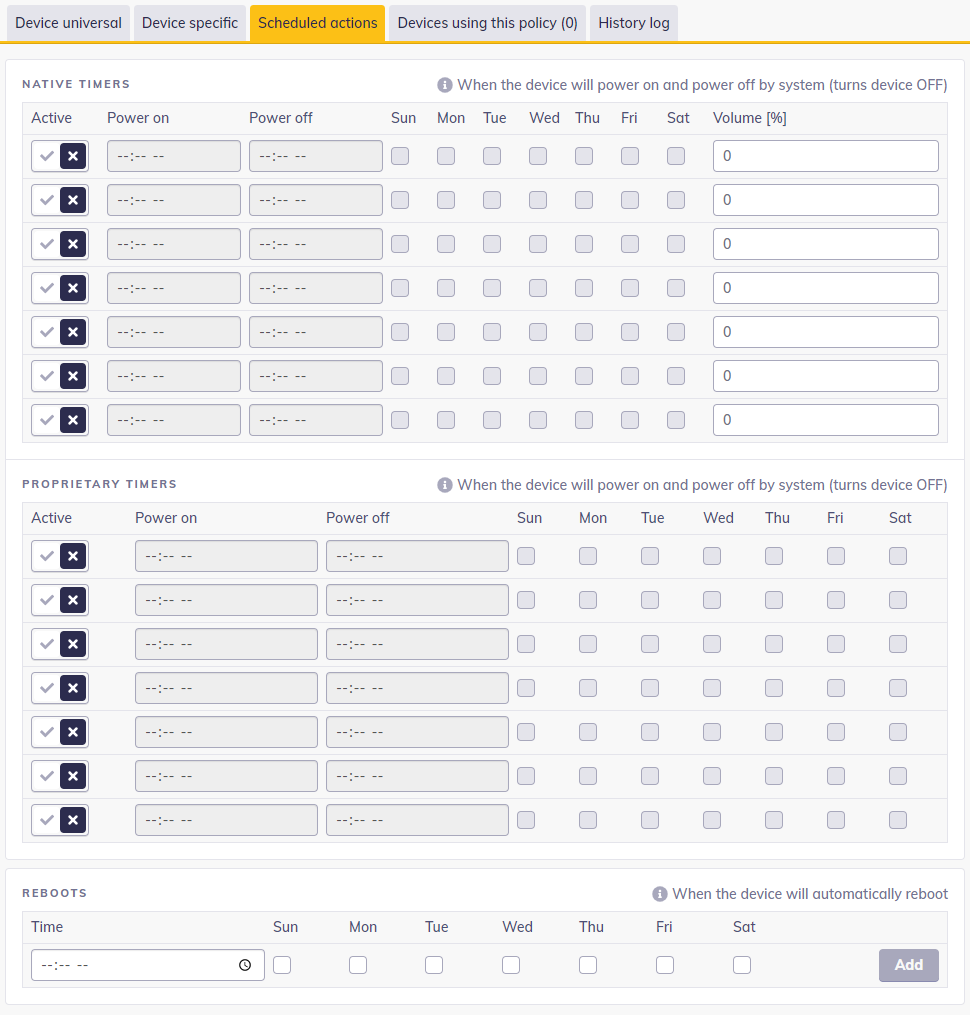 Scheduled actions managing power state of the devices.
Native Timers
Proprietary Timers
Scheduled Reboots
Device Specific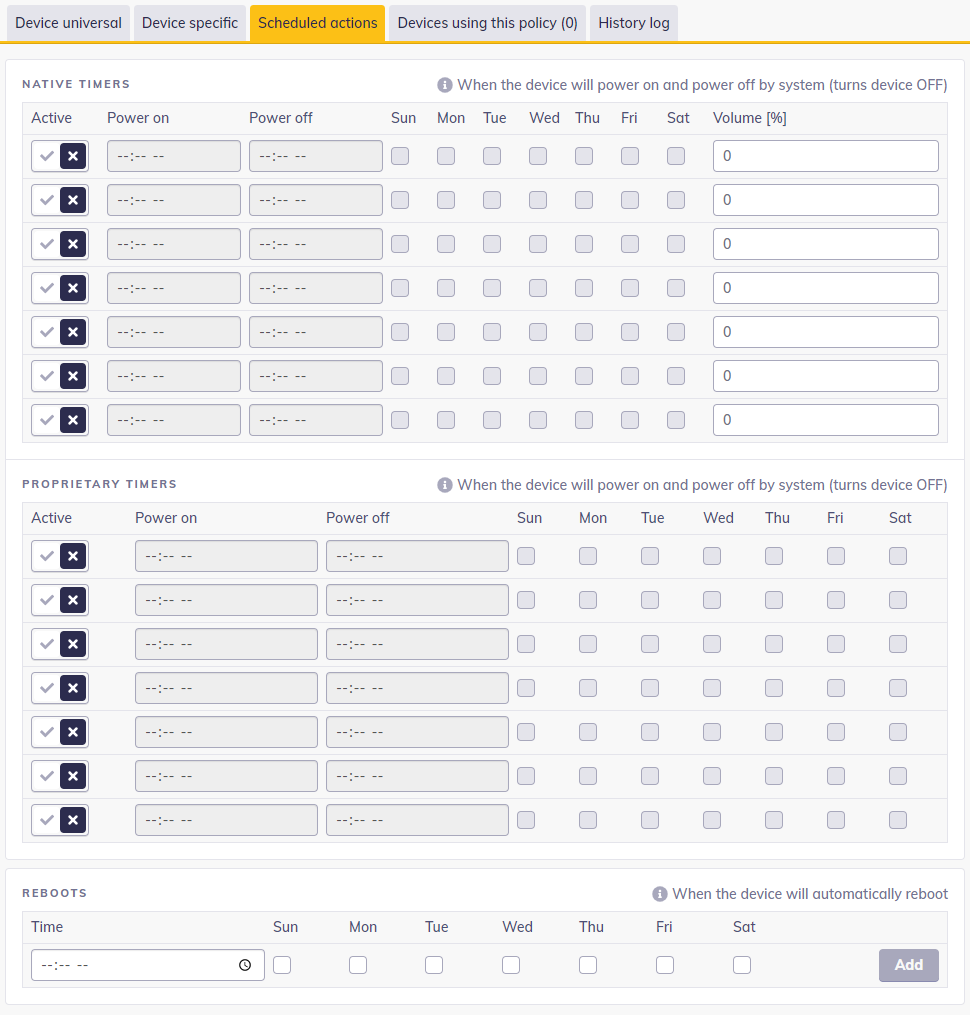 In this section you can define device-specific options and keeping a single Device Policy that works across all devices.
For each device, you can set:
Specific Core App version
Specific Firmware
In case the device has different Core App, Device Policy will reinstall the Core App to desired version.
History Log
History log keeps complete history of any change made to Device Policy, including information how did such change occur. It provides you with previous->next value overview.