To manage Packages navigate to the Packages section in your Organization: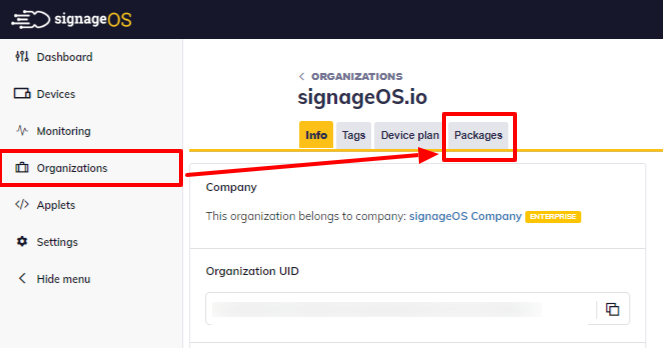 In the Package Manager you see all your Packages created under the Organization:

Once you click on the Package, you get to the list of all Package Versions
Adding new Package
Click on Create new Package button
Fill in the Package Name, Label and Description and click Create Package

3. Package is created and listed within other created Packages
Adding new Package Version
Once the Package is created you can proceed by uploading your Android APK or Linux Docker containers.
1. Open the Package Version List

2. Click on Create new Package version


Select the target platform (Android) or device
Find in your PC the APK file or Docker container of your choice
Press Create new Package Version button

The package is then uploaded into the signageOS, processed, and made available for remote installation.
The Package version size is limited to 500 MB.