Before device deployment check the compatible device FIRMWARE as it is very important to always use a tested FW. The FW for each device is documented on the Supported devices page. In case the device is not on the list, contact our support.
To check your FW version, use IR Remote control and navigate to Menu -> Support -> Contact Samsung. Check the line Software version and compare the value with our table of supported firmwares for your model.
Looking For Supported Samsung Tizen Displays And Firmwares?
Continue here
How to provision Tizen 6.5 via Tizen Enterprise Portal?
Continue here
Check out provisioning video
Samsung Tizen (F-line, H-line, Q-line, N-line) Deployment process via remote control
1. Turn on display, go through basic settings (clocks, WiFi settings etc.), and switch source to HDMI or PC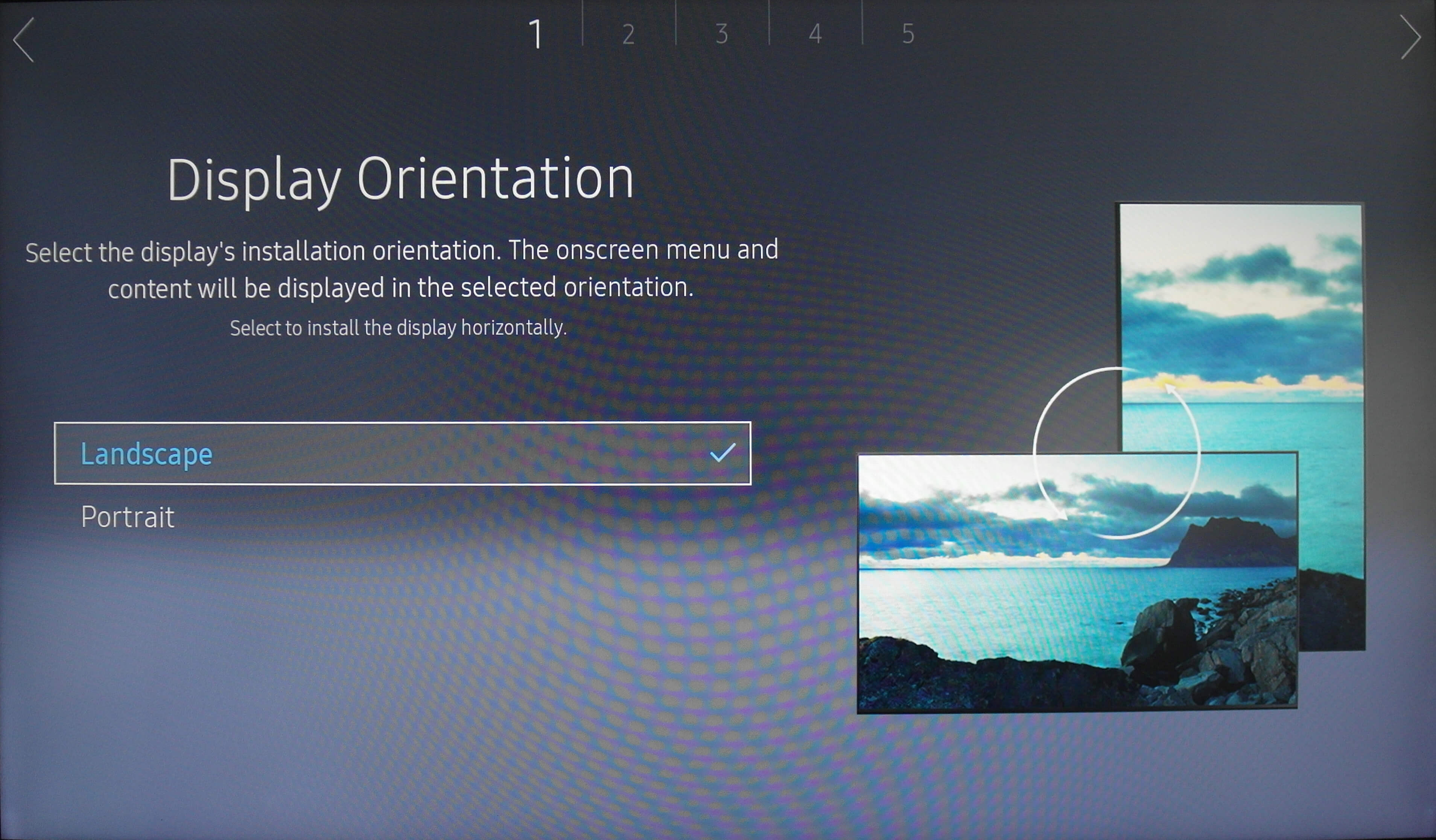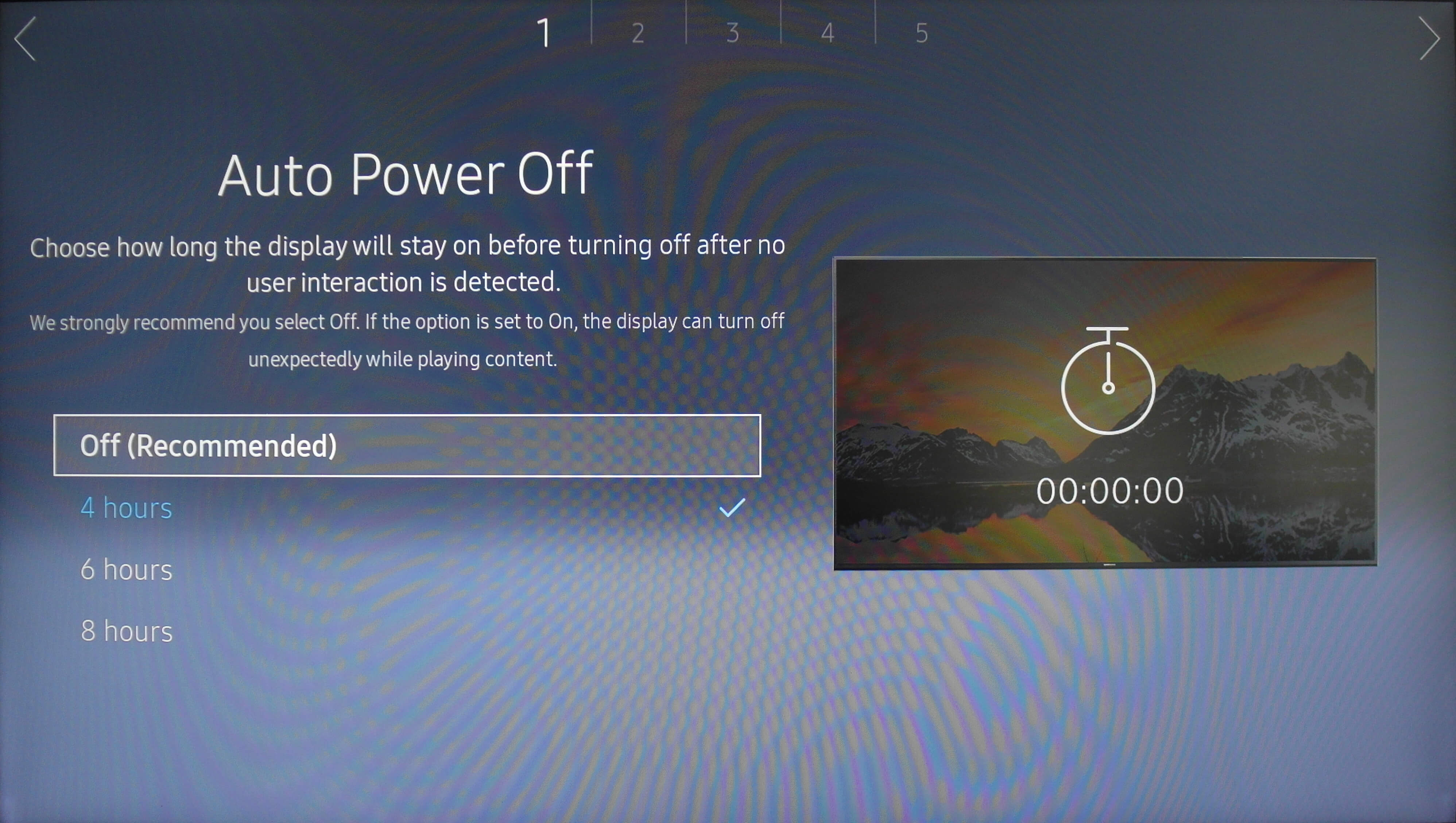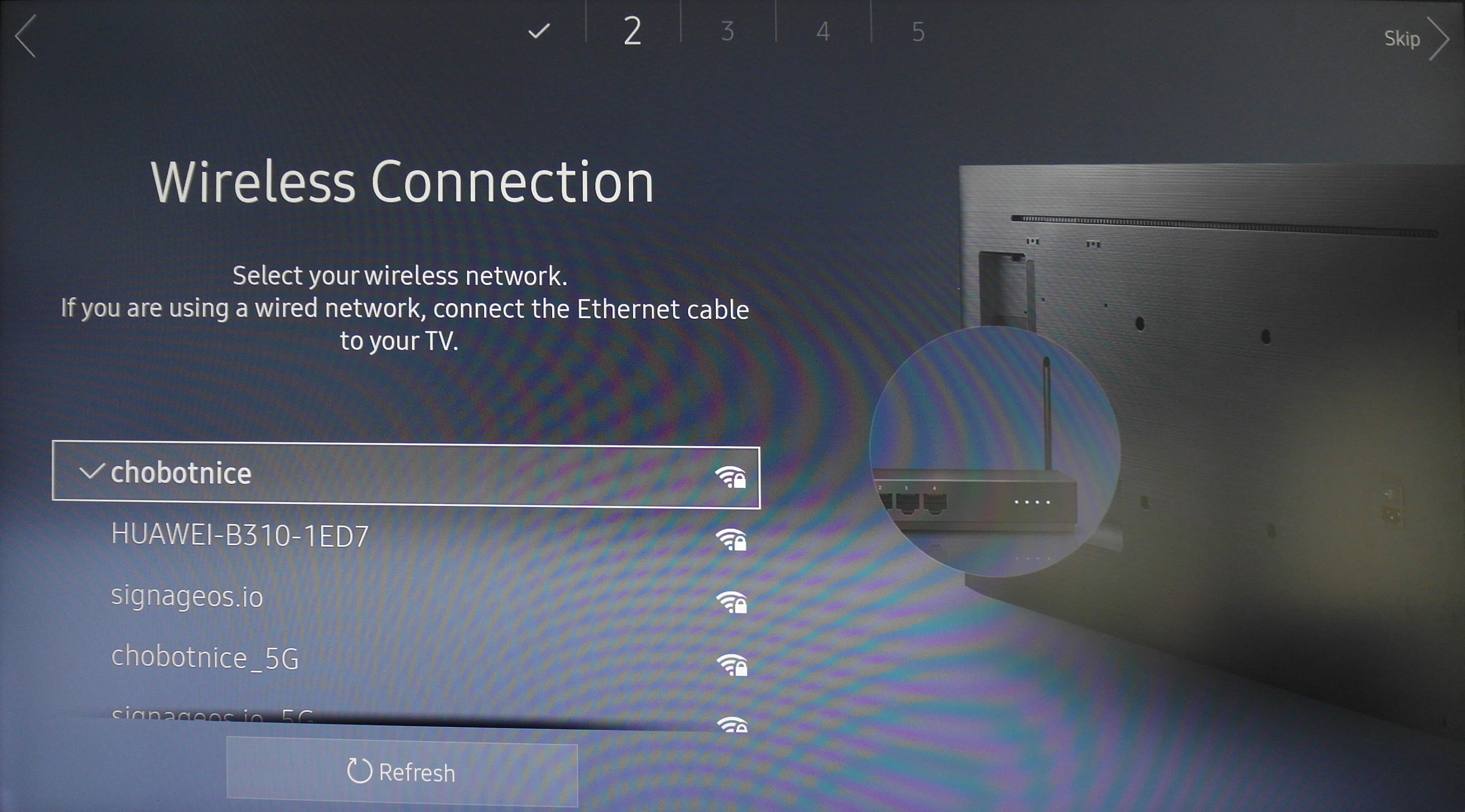 2. Check your FW version using IR Remote control
navigate to Menu -> Support -> Contact Samsung.
check the line Software version and compare the value with our table of supported firmwares for your model.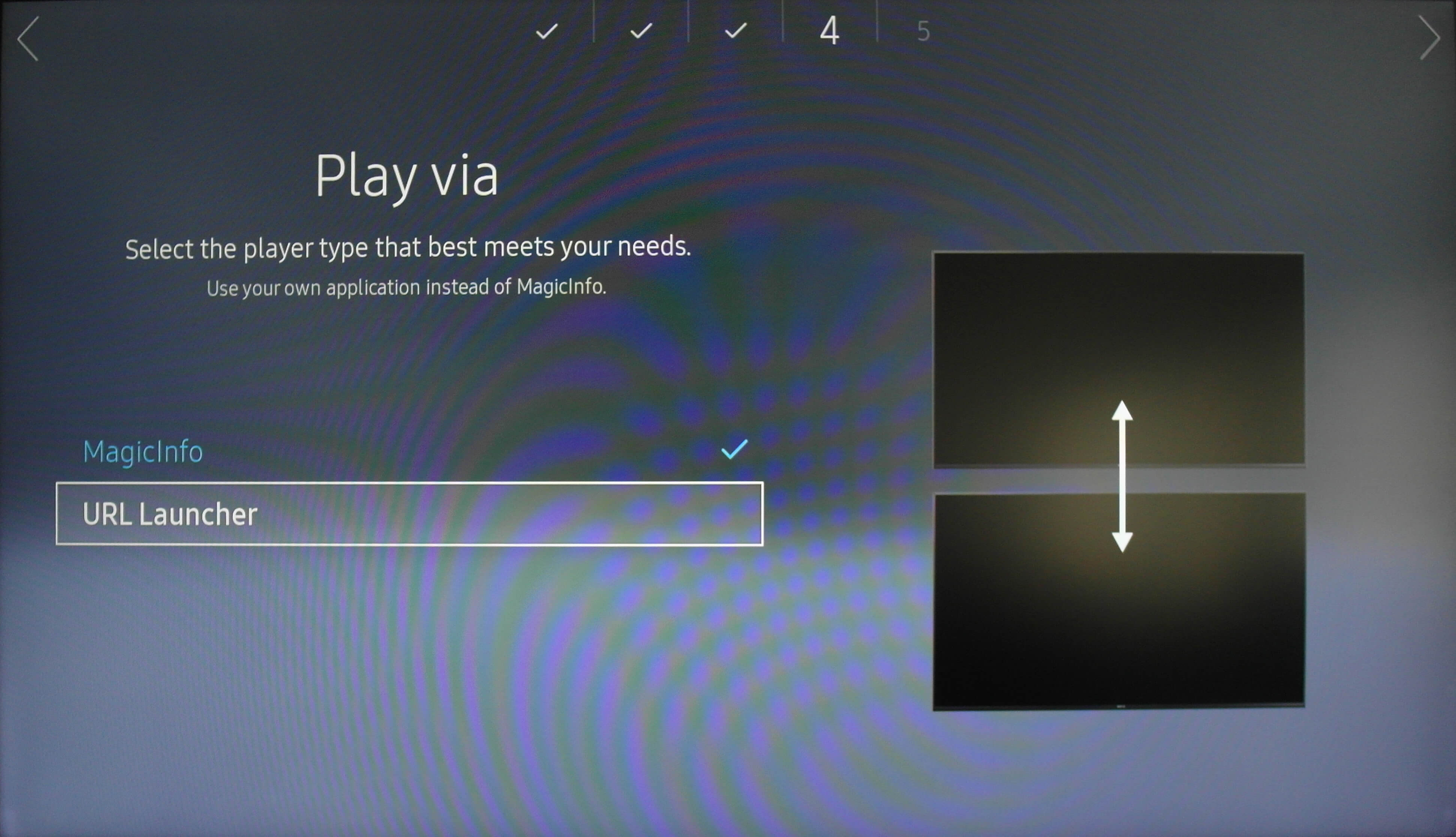 4. Select URL Launcher
5. Press HOME on IR remote control
6. Go to URL Launcher Settings -> URL address
7. Fill in the following URL and confirm:
Link to the latest Samsung Tizen Core App
https://t.signageos.io or custom URL generated on the Applet Builder page.
Custom URLs are hosted on 0099.io domain (owned by signageOS). For Tizen, select specifically if you want to use a landscape or portrait version of the generated Core App. https://0099.io/xxxx vs. https://0099.io/xxxx/portrait)
Tizen Core App link https://t.signageos.io doesn't work directly in the browser. It works just and only on the Tizen device where it looks for a specific XML file. This way Tizen devices verify the installation package.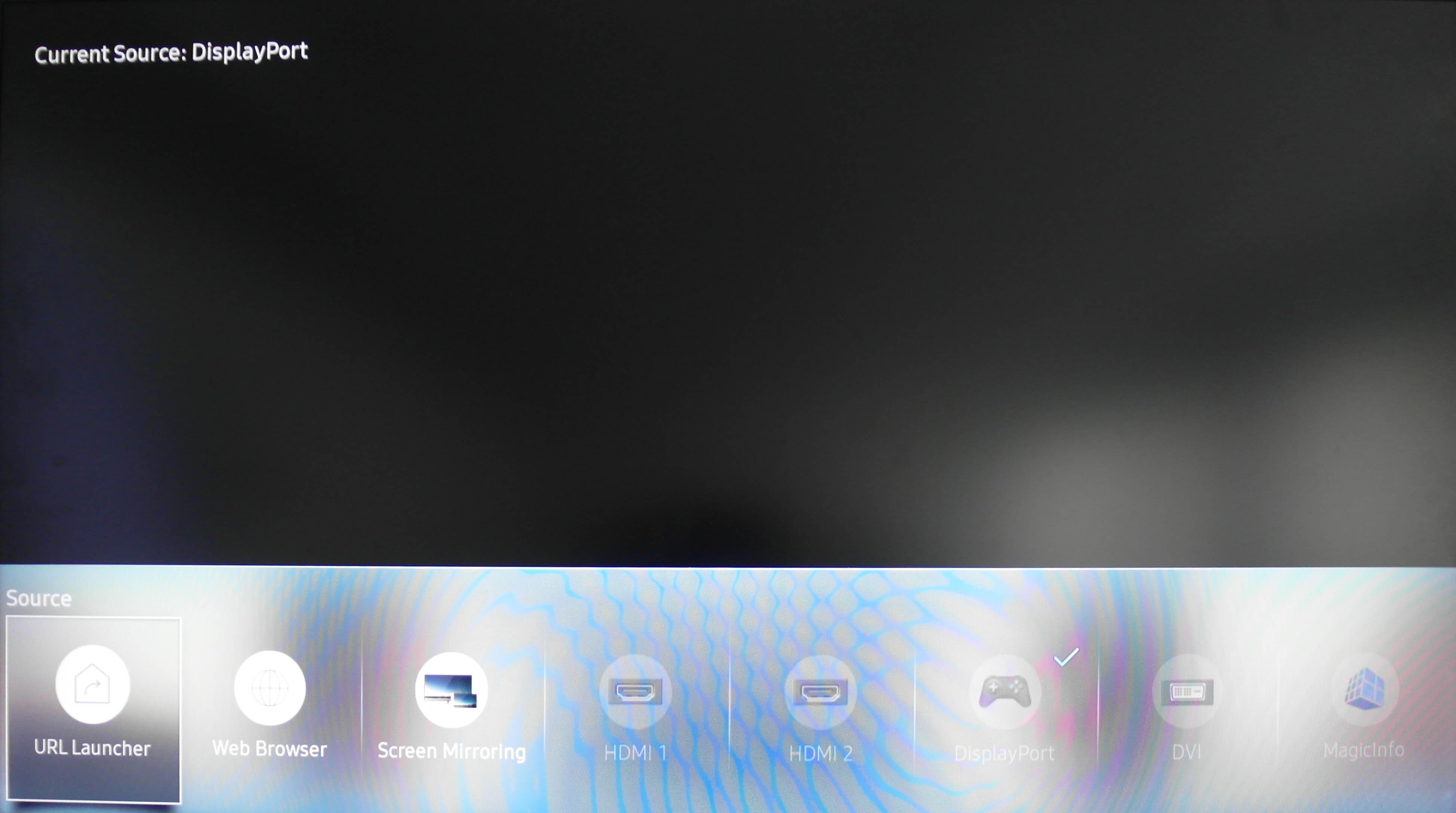 At this point, the display connects to the Internet and downloads the signageOS Core App for Tizen.
If you used the custom domain or a bundled version from domain 0099.io, you might need to perform an additional power cycle.
Next steps
Pro: Connect Tizen to signageOS RM server for an additional set of remotely available features
Continue here
Common troubleshooting
Q: My Standalone application is not found on my static server?
A: Make sure you have sssp_config.xml in the directory as well.
The standalone application can't be downloaded directly from the browser/url but it works only on the display.

Q: Link for installation/update is not working, an error "Unable to download" occurs when trying to access the update links.
A: The Tizen app on its own can NOT be downloaded. The link URL has to be used from within the Tizen URL launcher itself. In case of the link does not work inside the display, meaning not downloading the app at all, please add a "/" symbol (trailing slash) at the end of the URL.
Tizen inconsistently requires this sign without any indication at all. If you are using a URL with a trailing slash, try to remove it.
Lastly, if you are still experiencing issues with downloading the app to your Tizen device, check the correct date and time on the display.

Q: The Tizen device can't download the application core app. There is an error displayed: Unable to connect to the server. Please try again later
A: If the core app file can't be downloaded with the following error message, please double-check the Time and Date in the device settings. These parameters need to be set properly in order to update/install application on the Tizen device.