It may happen that you receive the Vestel device without an updated Serial Number and Model in the system. In this case, it is required to make a few simple steps on how to do that.
Required equipment:
RS-232 (3.5mm) to RS-232 (male) cable or LAN cable (connected via the router)
USB to RS-232 (female) adapter
Notebook or PC which has a USB or LAN port
Software installed on remote PC to send commands between device and PC - we recommend using PuTTy.
1. Connect the device to the PC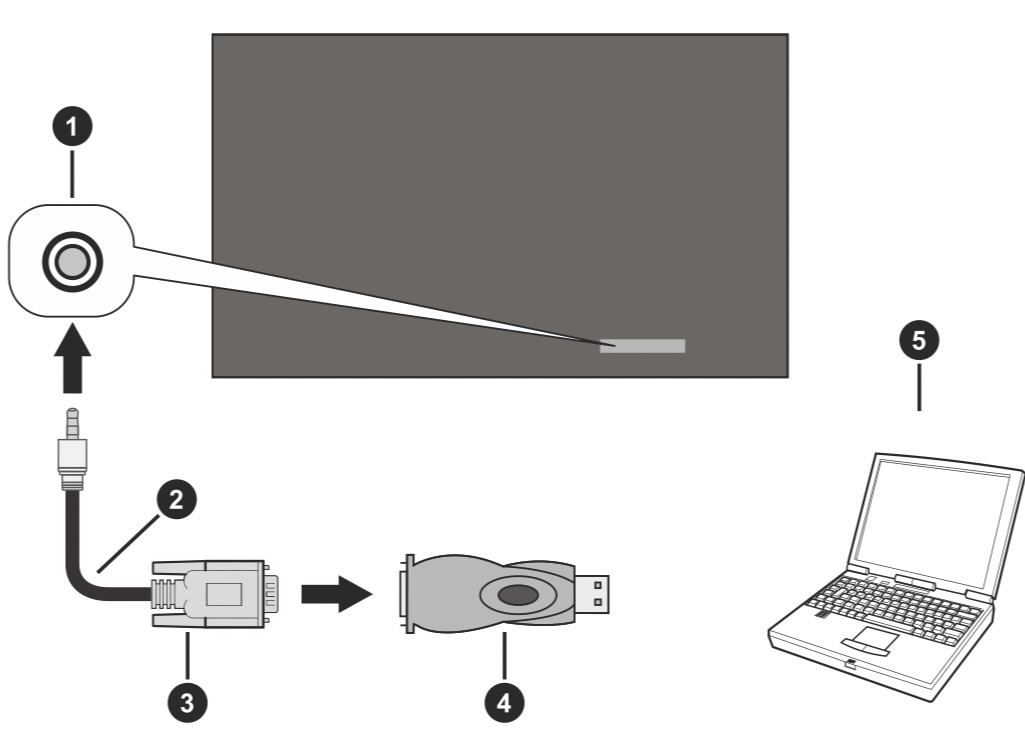 2. Open Putty. Choose Serial as Connection Type. Enter the Display's serial port in the field Serial Line (in the following example it is COM4) and "115200" in the field Speed. Then click the Open button.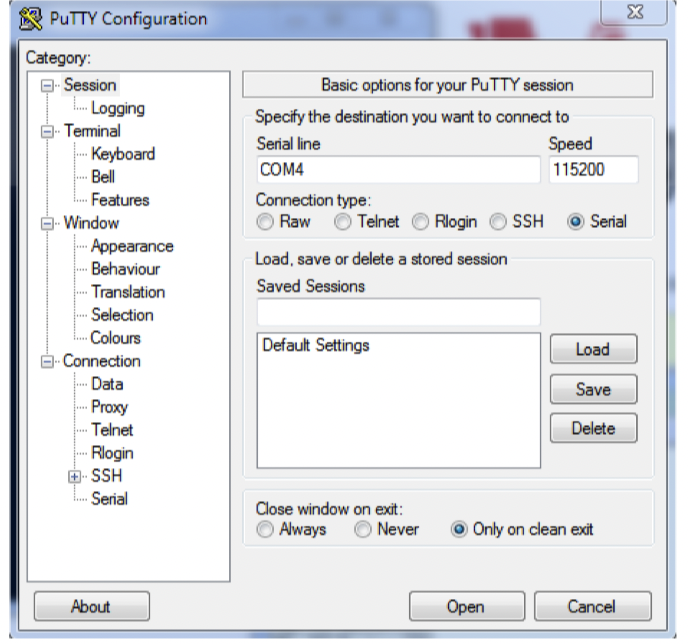 3. Type GETSERIALNO
If the terminal shows an error, the device will not be able to proceed with the next command without inputting the serial number
4. Type SETSERIALNO XXXXXXX
Input the number from the sticker on the device
5. Type GETMODELNO
6. Type SETMODELNO XXXX
Input the model of the device from the sticker on the back of the screen
7. Close the terminal
8. Restart the display.
In case of any issues please contact directly the manufacturer.