Samsung introduced a new service for fast-track deployments - Tizen Business Manager (TBM). TBM allows to pre-configure devices list with some basic settings like URL Launcher address and disabling "Auto-power off". This guide shows how to use TBM for installing signageOS.
Important
TBM is only available and compatible with the Samsung Tizen 6.5 displays and newer (displays launched 2022 and up).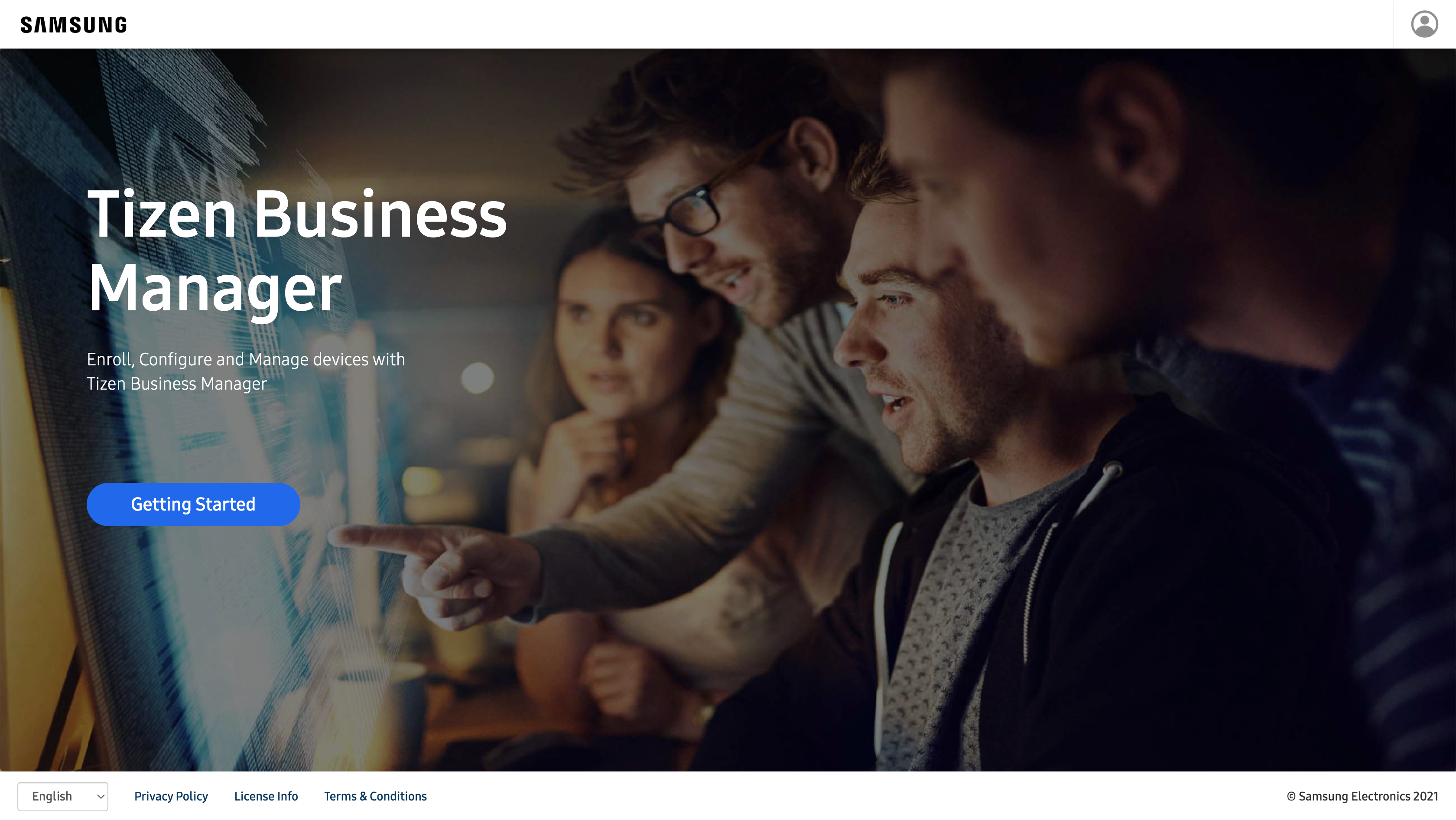 Access TBM
To leverage TBM, log in at https://tbm.tizenenterprise.com/ and create your Organization: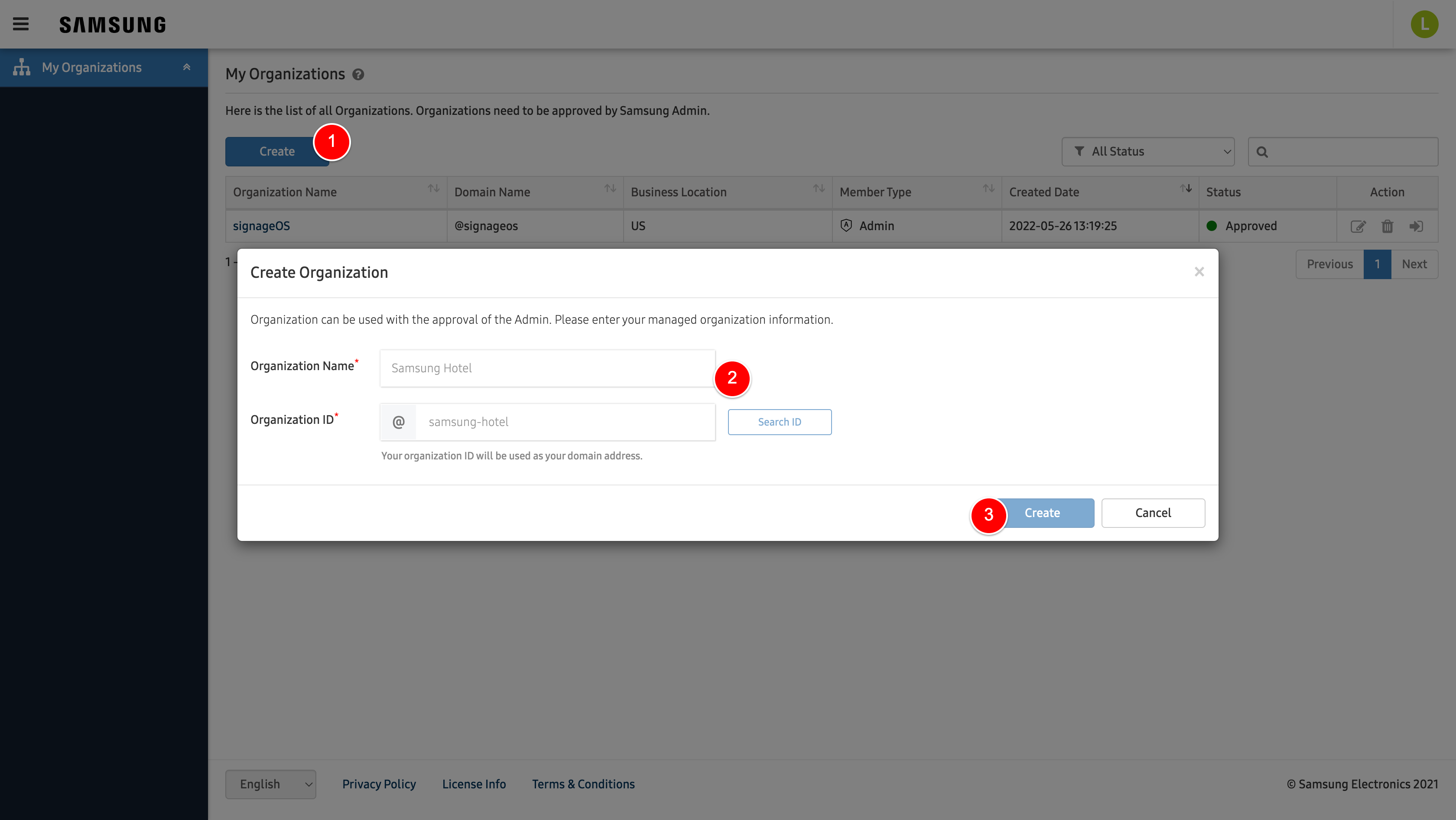 Heads up: you might need approval from a Samsung representative to continue.
Access your Organization
Once your Organization is created and approved, you can access it by clicking on the "exit" icon:

Import signageOS Enrollment Profile
First, Download the signageOS Configuration Profile for TBM (JSON). Then continue to TBM.
In your Organization account, navigate to the Device Configuration section - tab Profiles - and click on Import JSON: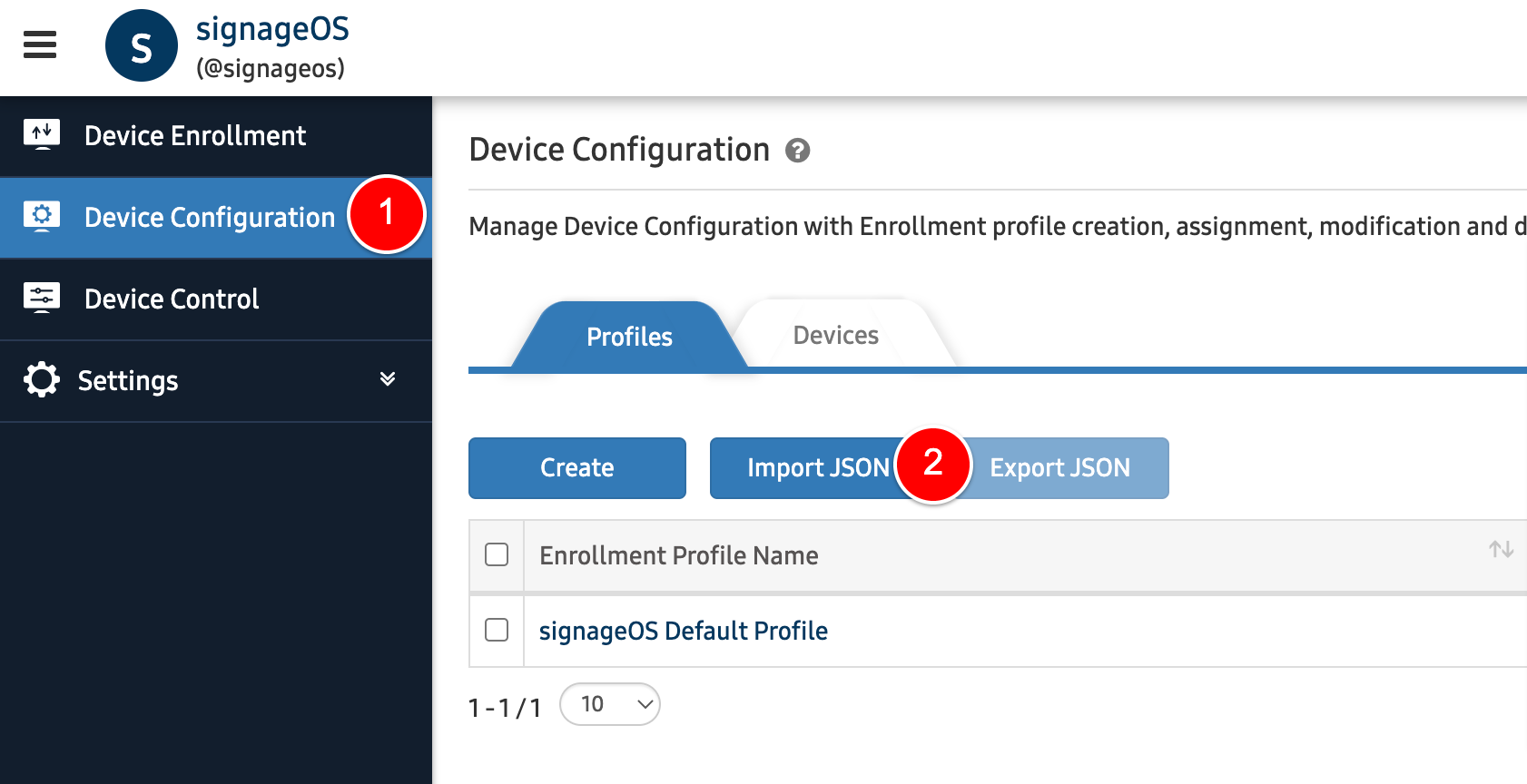 Once you import the profile successfully, you will see it in the list of Enrollment Profiles:

Import your devices
Next, navigate to Device Enrollment. You can add your devices manually or import them in bulk from CSV. The only mandatory information is device serial number, which is used to pair the Tizen 6.5 device (or newer) with your account.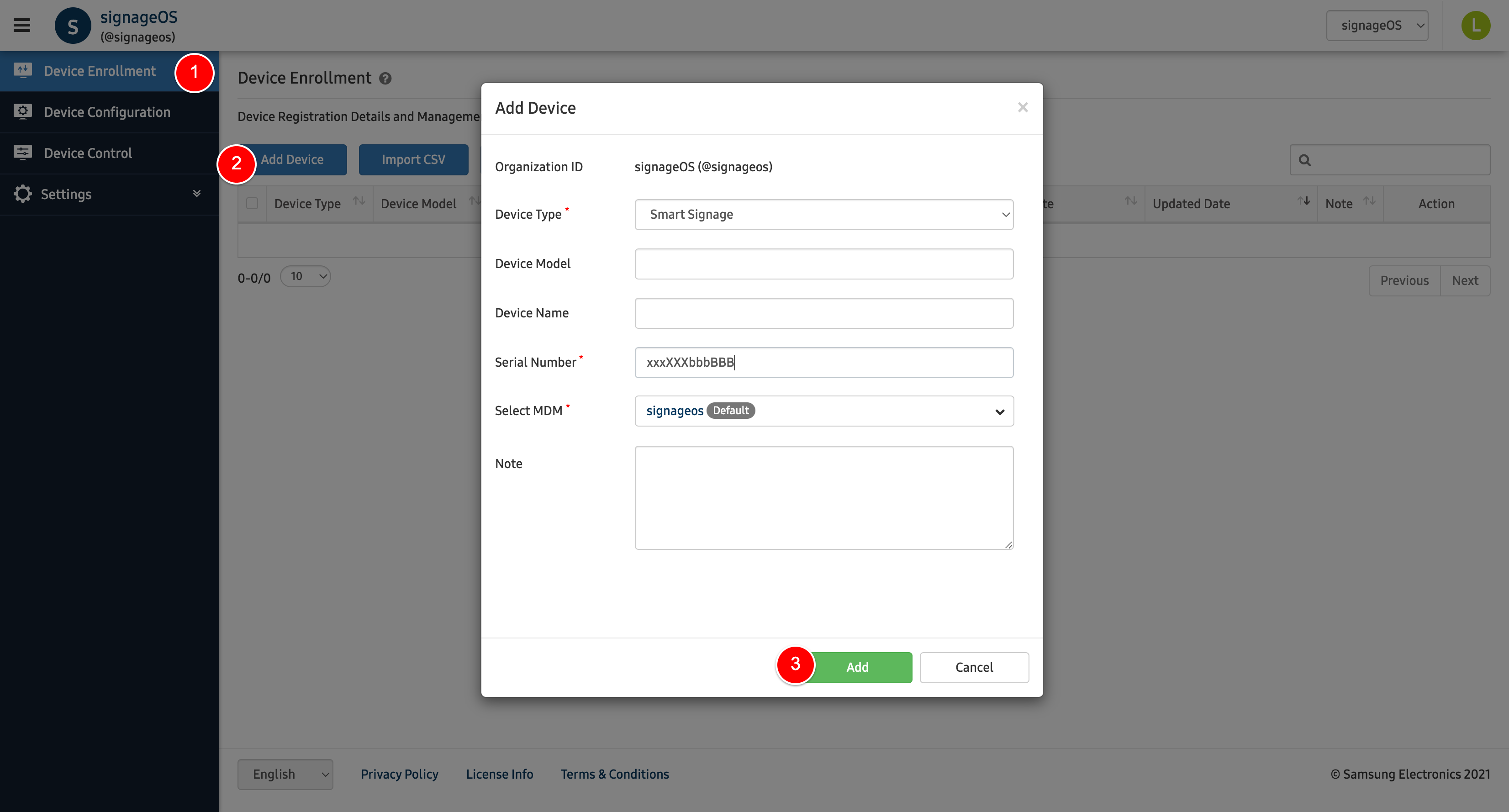 Once you import your devices, they will appear in the list:

Assing the Enrollment Profile
The last step is to assign the signageOS Enrollment profile to your device. To do so, navigate to Device Configuration and go to the tab "Devices".
You should see your devices listed, if not, click on Sync Devices.
Now select all your devices, click on Assign Profile and confirm the dialog window: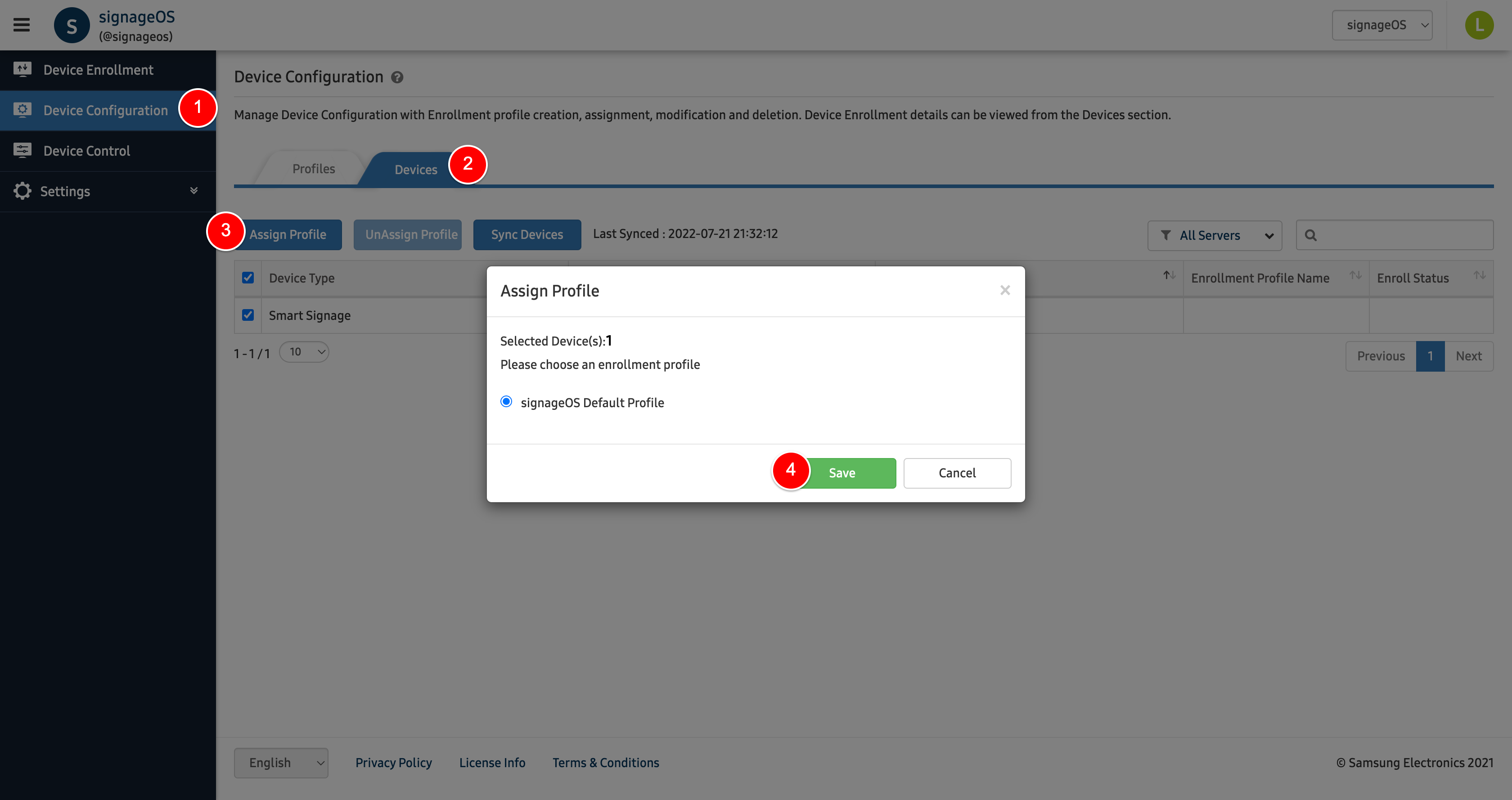 From this point on, any of your devices enrolled in Samsung Zero-Config will reach out to this configuration server and apply the signageOS Enrollment Profile.
Once the device will get the Enrollment Profile, the latest signageOS Core App will be installed and launched. Then you can continue with signageOS provisioning.
For TEP Portal provisioning, you need to use a specific URL with signed application:
https://demo.signageos.io/tizen/signageoslandscape_2.4.2_signed.wgt