In this guide you will be guided through entire process of provisioning your Android Geniatech devices. Despite having other articles for provisioning other Android devices, some discrepancies or unique steps might be necessary that should be covered in this article.
Pre-requisities
USB Mouse
USB Flash Disk

Or other Storage medium such as microSD Card

Internet connection


Either via Ethernet cable or Wi-Fi network
Provisioning
In the rest of this guide, we will approach as if your device is brand new or freshly Factory reseted. For demonstrative purposes we will be working with device running Android 4.4.2. Make sure your device is setup correctly and has connectivity to internet.
Step 1
Download our latest Android app from following url:
After downloading the .apk file, place it in the root folder of your USB Flash disk (or appropriate storage medium).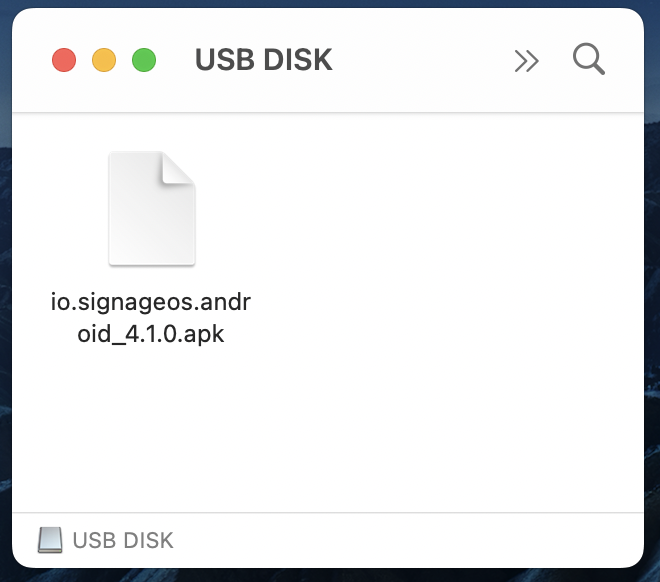 Step 2
Insert Mouse and Flash disk with the application into your Geniatech device. Storage should be detected by your device. Navigate to File Manager in the main Launcher.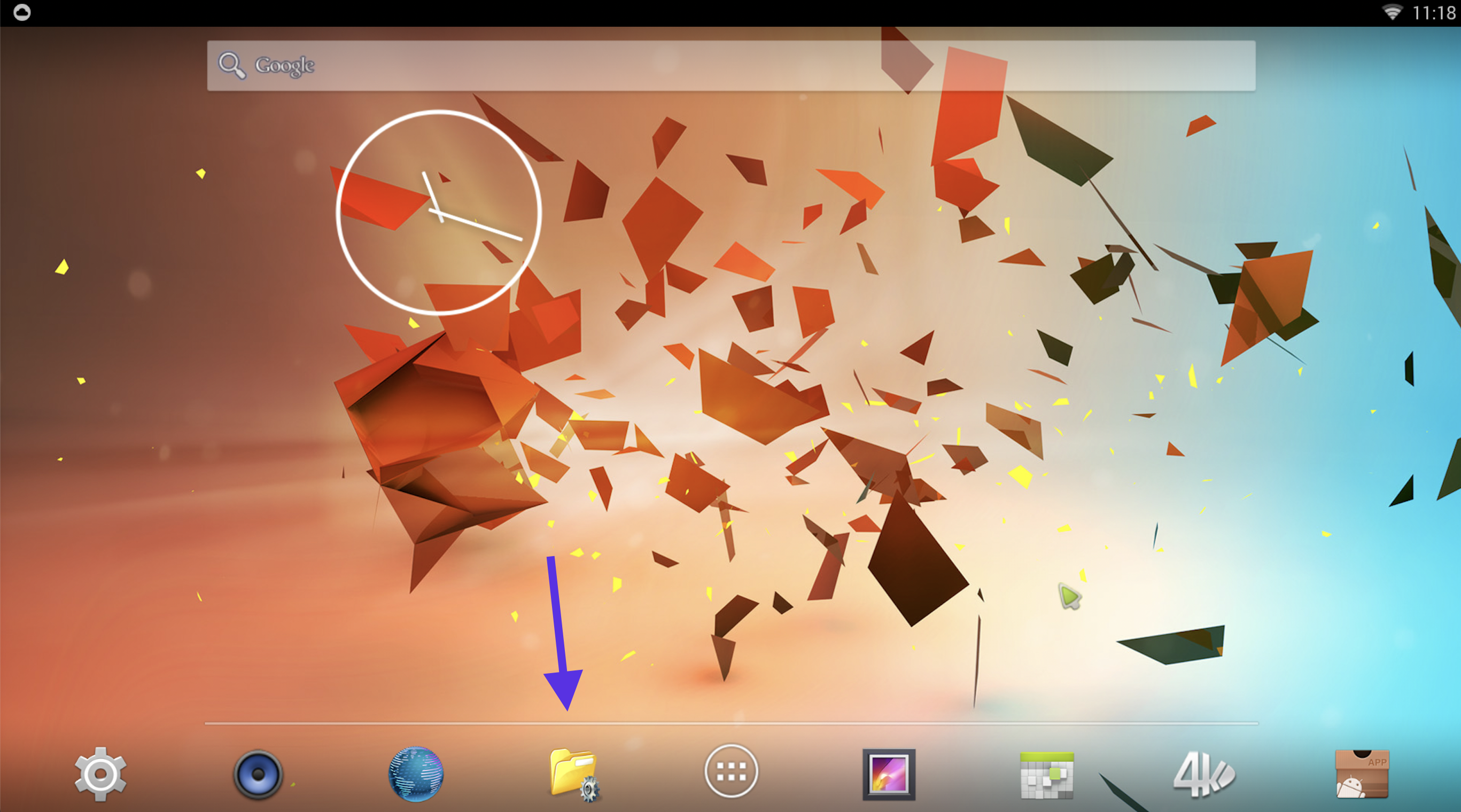 If your device got properly detected you should be able to see the signageOS Core App .apk file. Navigate to SD Card folder and select the .apk to install.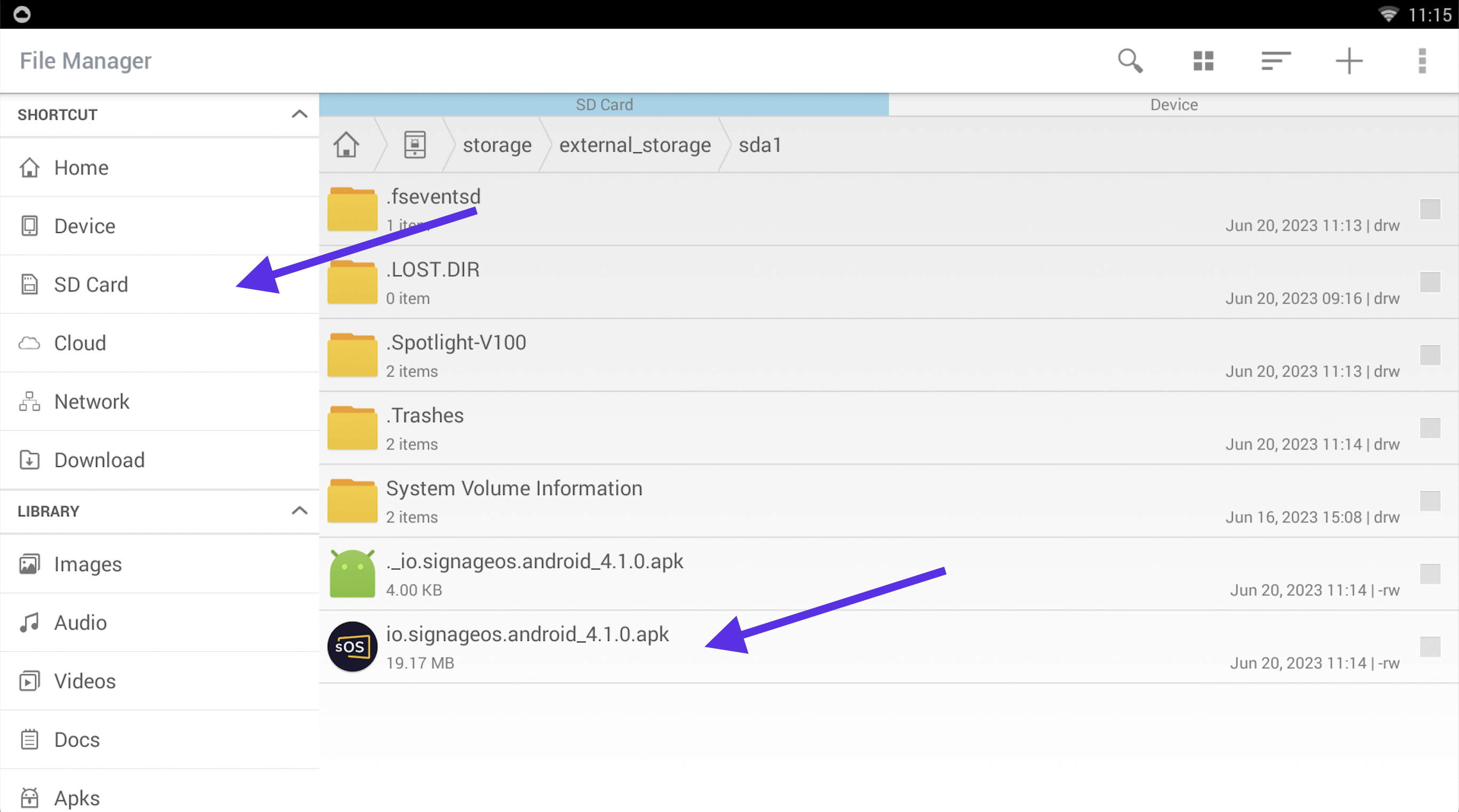 Step 3
You will be prompted to accept installation dialogues informing you about the functions signageOS needs to access to function properly. Once you accept these, Core App should install and launch upon clicking Open once the installation finished You can now use the displayed 6 character Hash to provision your device via Box or REST API.
Note
If you need to access or bring up menu, plug in your USB mouse and use middle mouse scroll wheel button to bring up maintenance menu from which you can navigate back into original Launcher and other menus.
Unknown Sources
You might run into issue with installation due to Unknown sources. This option has to be enabled through settings under Security options in native Android menus.